-30%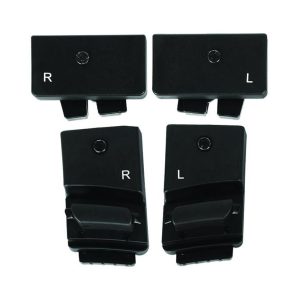 Useful Baby Prams from Kids Pretend Toys
Baby prams are a terrific option if your youngster wants to discover the world. It's a challenging effort to keep your youngster under control while it crawls. You must always keep an eye on them if you go out with your infant. This is the benefit of baby prams to work quickly. Baby prams for both newborn and older babies are convenient. The parents find it harder to travel around when their bundle of joy begins to grow out of the infant seat. You can walk with your infant with pushchairs while still holding your hands free. That's why new parents are trendy with their use of these kids toys.
While, how long can you hold your hand up and hold the child, while it is true that the connection between the caregiver and the child strengthens by holding the infant near to your body? Obviously, you need your hands free for other chores, and you need to move about your everyday routine. It's possible to wear your child, but it still somewhat restricts your motions as you can't bend down to move quickly.
So, pushchairs, the answer to this difficulty is! Full-size baby prams offer a wide selection of bassinet, travel systems, accessories and massive wheels and are often equipped with rubber tires. Baby prams have a wide canopy and usually cover up to half the carriage that protects the child from dust and hard light. A pram has wheels that can be pushed around effortlessly while walking.
Well, good to have these:
Keep your infant amused.
Mobile Holder.
Height-adjustable handle.
A storage basket to hold the bag.
Reversible handles – winding bags come with reversible handles that can be positioned to make your kid face you at back and forward, depending on the child's age and mood.
Visit our online store "Kids Pretend Toys" for the baby prams and other kids toys at low prices using buy now pay later easy payment methods.